Why Outsource Accounting?
Ensure Legal Compliance
Stay up-to-date and compliant with the ever-changing accounting and tax laws in the UAE.
Avoid Tax Penalties
Stay on top of your tax returns and avoid penalties due to inaccurate or late filing.
Achieve Business Growth
Get accurate financial projections and forecasts to help you set and achieve your goals.
Track Financial Performance
Have a clear picture of your business's financial health with timely and accurate reports.
How it Works?
Step 2
Approve and make payment
Step 3
Let us manage your accounts and books
Government Departments
We can help you with the processes in the following government departments.









Why Choose Us?
Save Recruitment Costs
When compared to handling your accounting requirements in-house, outsourcing your accounting is a cost-effective option. Managing your accounts in-house would mean hiring full-time resources. This would translate into higher costs in the form of salaries, benefits, and other expenses.
Focus on Your Business
You surely would not like spending time handling your finances rather than focusing on the core aspects of your business. By outsourcing accounting and bookkeeping services to us, you will free up time to focus on something like creating business strategies to further scale your business.
Avail Accounting Expertise
With our accounting firm, you can be assured that your accounts are in reliable hands. As professional accountants and bookkeepers in Dubai, we have employed cutting-edge accounting practices and deliver accounting services in Dubai and all over the UAE as per the statutory and regulatory requirements.
Receive Additional Services
When you outsource your accounting to us, you have the flexibility to acquire any additional accounting services if needed in the future. Since we are already familiar with your business, your additional accounting requirements can be easily taken care of by our experts.
Dolor Söderbom
Fantastically professional and would highly recommend this to anyone looking to take their business to new levels.
Pricing
With our accounting service packages, you can choose a plan that's right for your business, regardless of its size, needs, or requirements. With our flexible pricing options, you have the benefit of choosing between monthly and annual plans.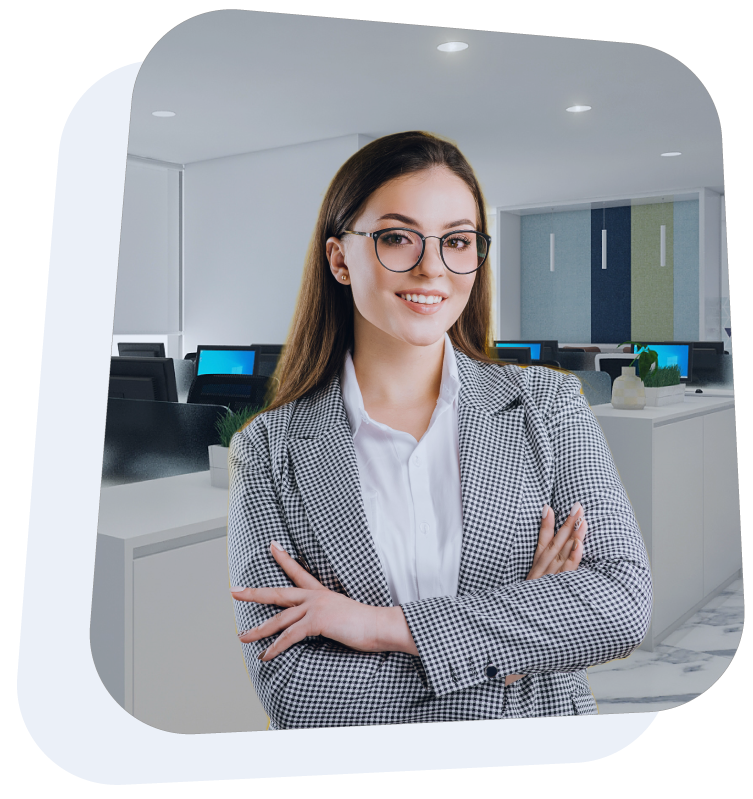 Avoid heavy penalties due to sloppy accounting practices.
We assure you of compliance with the accounting and tax laws.
Get a Quote
Your Accounts Are in Safe Hands
And your peace of mind is guaranteed with us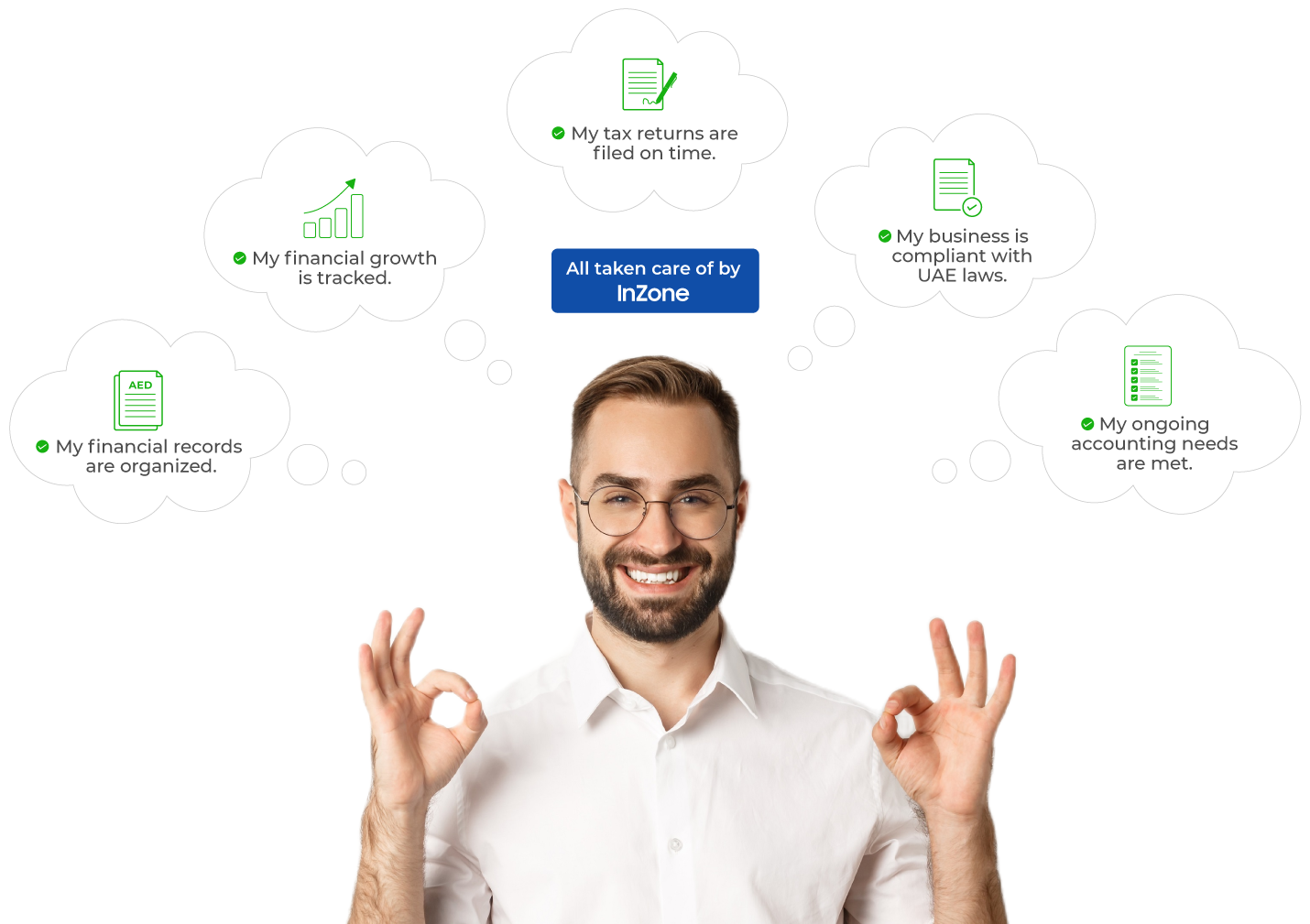 UAE's Accounting Policies
The UAE has adopted the IFRS (International Financial Reporting Standards) as accounting standards. These standards serve as basis for accounting and bookkeeping regulations in the UAE. IFRS lays down guidelines to present financial information in a transparent manner.
As per IFRS, organisations in Dubai and elsewhere in UAE must maintain all financial statements and other records for a period of at least five (5) years. A five-year period is mandated for maintaining relevant financial records under the VAT laws whereas a seven-year period is stipulated in the corporate tax laws.
The records may be maintained in an electronic format as per the federal laws.
All annual accounts must be prepared as per IFRS guidelines so as to give precise information about the company's profits and losses.
All bank transactions must be backed by bank statements stating the amount and type of transaction along with other relevant details.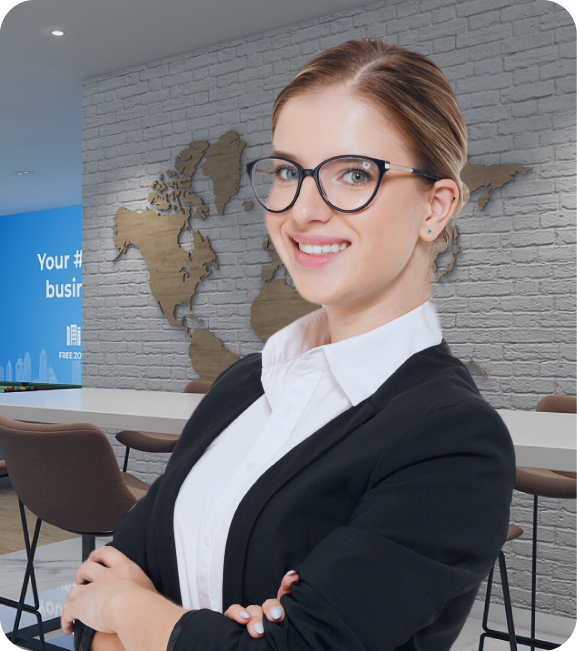 Frequently Asked Questions
Here are answers to some of the common questions related to accounting and bookkeeping in the UAE.
Let's Talk
Get a Free Quote Now
We will beat any equivalent offer you have!