Dubai Airport Free Zone (DAFZ) Company Setup
One of the leading free zones in the UAE
Located near Dubai International Airport
Dedicated logistics centre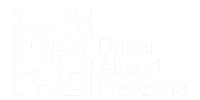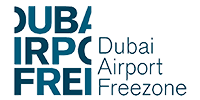 3 Simple Steps
Just take the below steps to form your company with Dubai Airport Free Zone (DAFZA)
Step 1
Pick the package of your choice and fill in your details in the form on our website.
Step 2
Our experts will collect your documents and submit your application to DAFZA.
Step 3
DAFZA will issue your company incorporation documents. Now your company is formed.
Pricing Packages
Get in touch with us to receive a customized quote for your company formation
Other Free Zones you may be interested in
Here are a few recommendations based on your interest
Process
See here, the simple step by step process for incorporating a Dubai Airport Free Zone (DAFZA) company
1
Step 1 – Order your company on our website
Select the DAFZA company package that satisfies your requirement, put in your details in the online form and proceed to make the payment.
2
Step 2 – Preparation and submission of the application.
Our experts after collecting your documents will prepare a water-tight application. We will submit the application to DAFZA with all necessary documents.
3
Step 3 – Registration of the company
Dubai Airport Free Zone will register your company and release the incorporation documents, which will be handed over to you. You are now ready to do business.
Documents Required for Dubai Airport Free Zone (DAFZA)
Individual shareholders need to submit the below documents to incorporate their DAFZA company:
Passports copy of all shareholders or manager of the company.
A simple plan describing the intended business activity.
Six (6) months banks statement of the shareholders.
Original bank reference letter.
No objection certificate for manager from sponsor (for UAE based company only).
Corporate shareholders are required to submit the following documents to incorporate their DAFZA company:
Passports copy of the manager or director of the new company.
Company profile of the parent company.
Audited financial report of the parent company.
No objection certificate for manager from sponsor (for UAE based company only).
How Businesses Flourish
In the earlier times, businesses used to flourish in cities and towns that were situated at the cross sections of roadways, railway tracks, sea-ports or river ports. This was mainly due to the fact that these cities facilitated trade by being easy points of access. Such cities in ancient times were popularly called as "port cities". Port cities were points for buying and selling of commodities that were brought from various parts of the world. Merchants from across the globe used different modes of transportation to ship the material that they wanted to sell to their potential buyers. The reason that merchants chose to sell their commodities in port cities was because these cities simply fell on the way and were easy to reach when compared to other far fetch lands. Port cities were also used as stopping points for cargo that had to be shipped to other towns, cities and countries. In fact, small port cities that were utilised for trade have now grown into major cities of the world. Some of the examples are New York and London (both are situated on rivers). Even Dubai, which is now a state of an art city was a popular trading hub that was used to sell commodities from several parts of the world or as a stopping point for onwards cargo. This facilitation of trade benefitted the merchants and the cities alike.
It is hard not to think that this concept of 'port-cities' applies to free zones of UAE, especially the ones allowing the business activities of specific and general trading. Any free zone that is situated in a port city and right next to either an airport or a seaport is likely to benefit the companies set up on it much more, when compared to free zones located in interior parts of the land. On top of our minds, one such free zone is the Dubai Airport Authority Free Zone (DAFZA) that is situated in Dubai (major hub) and right next to the Dubai International Airport (major airport). The heavy footfall of buyers and sellers, service providers and service consumers at the Dubai Airport Authority Free Zone is bound to benefits any DAFZA company.
So, here we have enlisted a few ways in which DAFZA can turn the companies set up with it into successful businesses:
1. Location
Dubai Airport Authority Free Zone is located at the Dubai International Airport, which connects 2/3rd of the world by a maximum of an eight (8) hour direct flight. This means that no matter where you are you can set up and run your company at DAFZA because it is just a stone throw away. Also, the central location of Dubai and DAFZA can help you do business with clients from all over the world.
2. Support and Infrastructure
Location may be beneficial, however, any support to your business at a good location can act as catalyst to your company's growth. DAFZA provides this support in the form of warehouses, offices and logistics. DAFZA offers warehouses admeasuring about one lakh (1,00,000) square meters and office space admeasuring (2,00,000) square meters. DAFZA also hosts various logistics service providers that can help you to transport your good and commodities. This holistic infrastructure can help you to store, sell and move your goods. What more do you need?
3. Taxes
To your surprise, the UAE government does not impose corporate or personal taxes. This means your company collects the entire revenue that it makes on paper. This also means that your company will earn more at DAFZA when compared to any other place, simply because a DAFZA company does not have to pay any taxes.
4. Visas
You and your employees can be UAE resident by owning a DAFZA company. Companies at the Dubai Airport Authority Free Zone come with visa allocation that range between one to twenty (1 – 20). A visa allocation allows the owner of the company to apply for a UAE residency visa for either himself and / or his employees. Depending on the nature of the residency visa, they are granted for either two (2) or three (3) years and can be easily renewed. This provides an opportunity to live in any of the seven (7) emirates of the United Arab Emirates.
5. Chance to apply for a mainland license.
You need to set up an office space to form a mainland company with the Dubai Economy. This make setting up of a mainland company a rather costly affair. However, owning a company at the Dubai Airport Free Zone can help you to easily incorporate a mainland company with the Dubai Economy in a much affordable way. Any company holding a DAFZA license can incorporate a company with the Dubai Economy, without having to own a separate physical office space on mainland. The credentials of the DAFZA company and office space can be utilised to obtain a dual license that will help your company to operate both on the mainland and on free zone.
6. Quick and easy registration
Incorporating a company at the Dubai Airport Authority free zone is a walk in a park. The steps of incorporation are simple and straight forward and the shareholders do not need to visit UAE to complete the process of incorporation. The entire process can be completed while you sit comfortably at home. Further, DAFZA does not carry any strict background checks. DAFZA forms your company based on minimal identification documents. All the hassles related to incorporation process of a company are absent when you form a company with the Dubai Airport Authority Free Zone.
If you wish to set up your business at the most centrally located and easily accessible free zone, then set up your company with Dubai Airport Authority Free Zone. To set up a company with DAFZA, do contact us or leave an inquiry on our website. InZone offers to the point company formation solutions that will help you start a successful company. Contact us today.