Why Hire Auditors?
Avail Reliable Services
Stay assured that any possible inconsistencies will be detected within your financial statements.
Ensure Complete Coverage
Make sure no aspect (expense, revenue, asset, liability, etc.) is overlooked in your statements.
Accurate Financial Representation
Have a true and fair view of the company's finances without inflated sales or understated expenses.
Timely Result Delivery
Receive audit opinions in a timely manner so that the necessary actions can be taken.
How it Works?
Step 2
Approve and make payment
Step 3
Let us audit your financial statements
Our Audit Services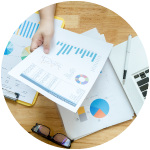 Income Statement Audit
The company's income statement (also referred to as the profit & loss statement) provides details on the expenses, revenues, and profitability ... over a duration of time. Cross-checking the cash book and other books of accounts during an income statement audit allows for verifying the accuracy of transactions.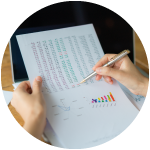 Balance Sheet Audit
A balance sheet is a financial statement detailing the company's assets, liabilities, and shareholders' equity. A balance sheet audit ... involves verifying whether assets, liabilities, and equity are included at the correct value. Also, the ownership of the assets stated in the balance sheet may be verified during the audit.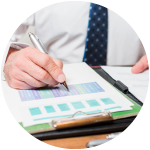 Cash Flow Statement Audit
The amount of funds coming in and going out of a business is referred to as its cash flow. Auditing a cash flow statement involves evaluating ... cash inflows and outflows to obtain a clear picture of the company's finances, and thus, you can identify potential avenues that could be improved to maintain a healthy cash flow within the company.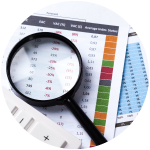 Statement of Changes in Equity Audit
The change in equity statement indicates how much the shareholders' equity has been changed during the accounting period. This statement ... includes dividend payments and equity withdrawals along with other transactions, and the same is verified during the auditing process.
Government Departments
We can help you with the processes in the following government departments.









Why Choose Us?
Assure Your Investors
With our audit reports, your business is viewed as credible and genuine, and your investors can stay assured that figures and disclosures within the statements are accurate.
Follow IFRS Principles
Our financial auditors ensure that your financial statements adhere to the International Financial Reporting Standards (IFRS), and that they exhibit the basic IFRS principles of clarity, relevance, dependability, and comparability.
Enhance Accounting Processes
With our financial statement audits, you can assess the efficiency of your company's internal controls. Our financial auditors assist you in determining ways to streamline and enhance your accounting procedures.
Gauge Financial Performance
An audit of your financial statements helps you understand your company's financial health and assists you in finding new financial strategies that ensure constant growth of your company.
Dolor Söderbom
Fantastically professional and would highly recommend this to anyone looking to take their business to new levels.
Pricing
Our audit services are competitively priced and can be availed on a monthly, quarterly, and annual basis as per your business requirements.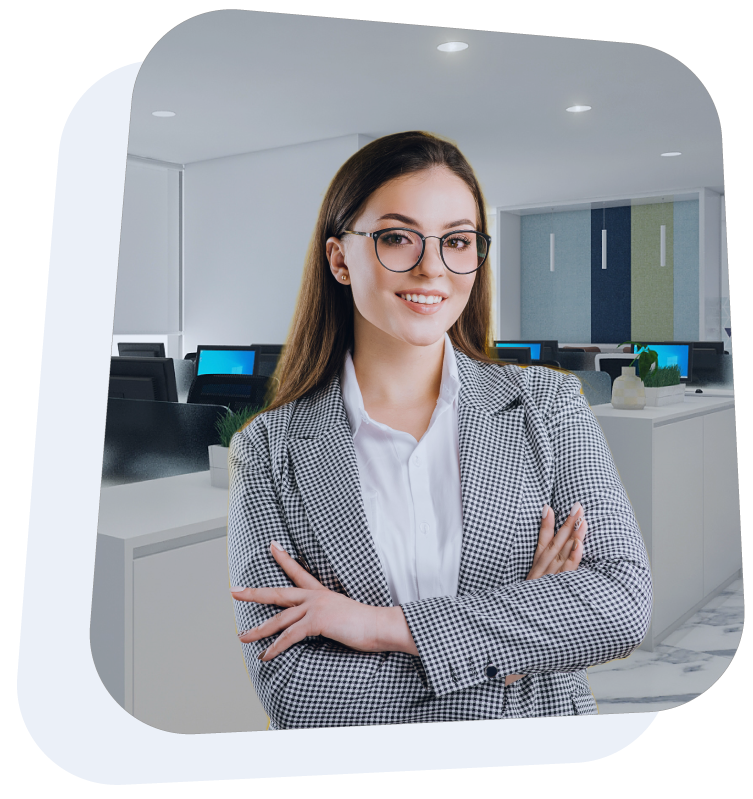 Avoid consequences of an improper audit.
We assure you of a true and fair view of your finances.
Get a Quote
Your Financial Statements Are Audited
And your peace of mind is guaranteed with us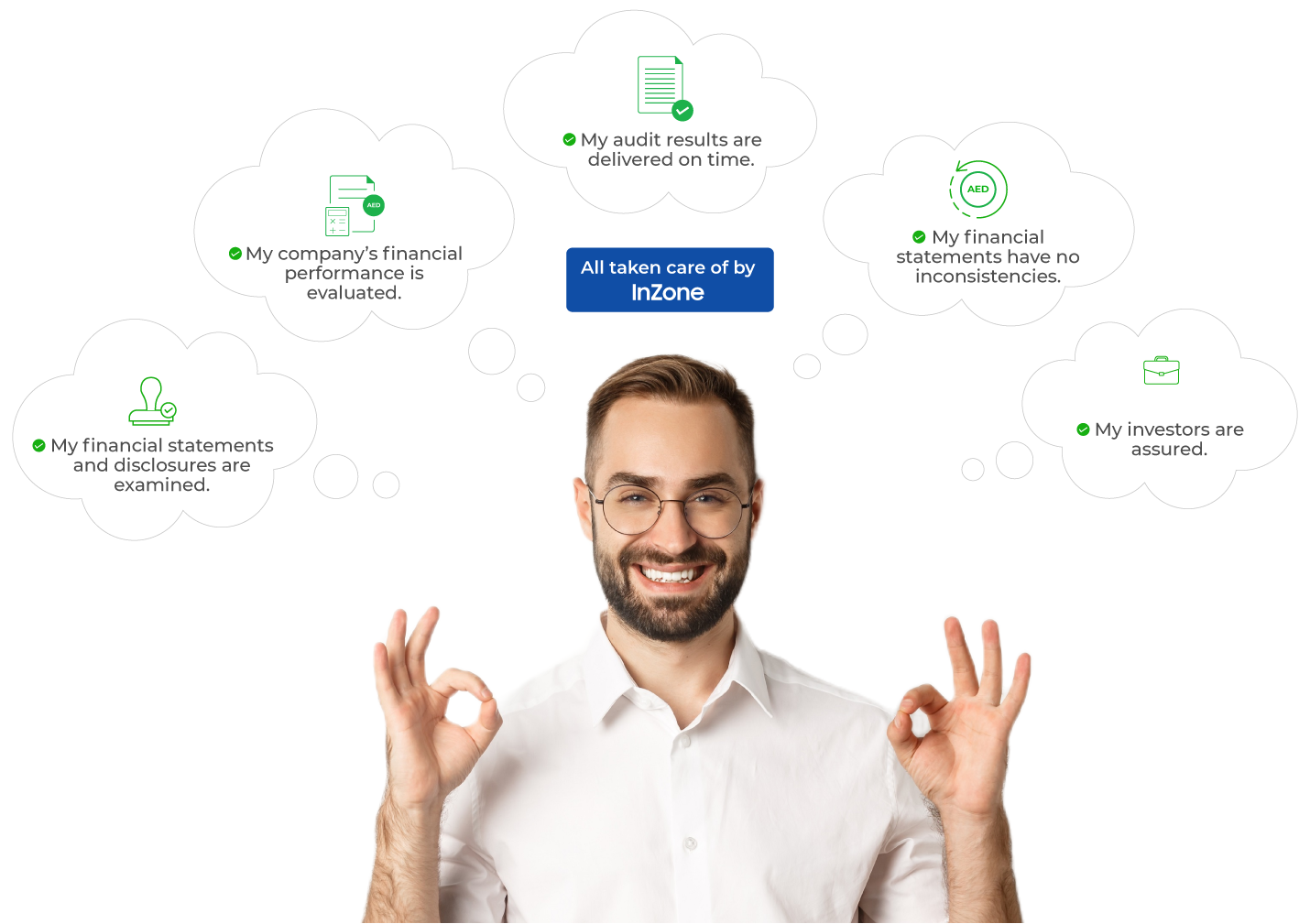 Financial Statement Audit Policies
Below we have given the requirements for financial statement audits as per the UAE Commercial Companies Law.
Financial statement audits are mandatory for the relevant mainland companies as per the UAE Commercial Companies Law.
The audits must be conducted as per the IFRS (International Financial Reporting Standards).
The audits must be conducted on a yearly basis and may be conducted by one or more auditors.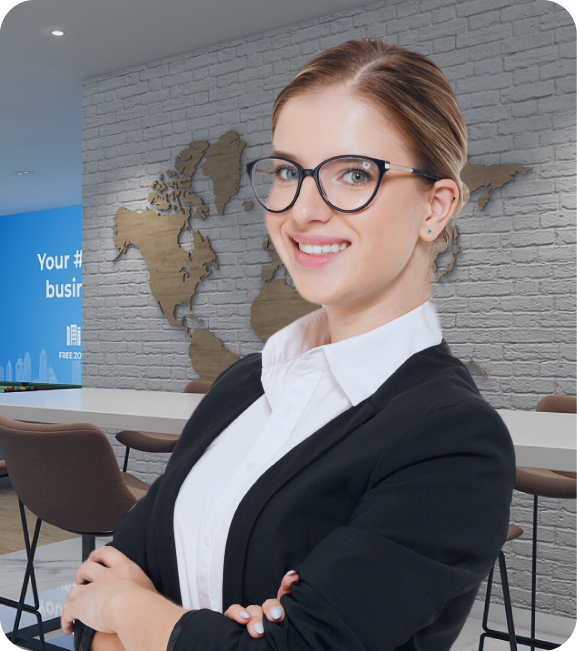 Frequently Asked Questions
Here are answers to some of the common questions related to financial statement audits in the UAE.
Let's Talk
Get a Free Quote Now
We will beat any equivalent offer you have!